Our Teachers & Staff
We currently have a wonderful, united team of fourteen full-time teachers. Each one has real concern for the current and future needs of our students. Working closely together, supporting each other in times of difficulty, we all pitch in to reach our goal of giving our students a quality education in an environment of love and encouragement. Read a little bit about each teacher.
Our Principal, Connie Rao was born in California but has lived in Varanasi for over twenty years. She has a Master's Degree in Linguistics with a concentration in Teaching English as a Second Language. She acts as principal and English instructor.
Our Vice Principal Siddharth, with the school for 14 years, manages the daily operations that keep our school running. He plans and gets school lunches prepared and purchases teaching supplies. He handles finances and manages our graduate program. He also teaches science to our older classes. He holds a Master's Degree in Commerce.
Lower Kindergarten teacher Kiran Singh primarily teaches those students who have gotten a late start in school. Although these children are a bit older than most kindergarten children, they still must start with ABCs, 123s, and क, ख, ग, घ (the Hindi alphabet). Kiran Ma'am teaches the children with skill, maintaining each child's sense of dignity. She holds a Master's Degree in Hindi and has been teaching for 16 years.
Upper Kindergarten teacher Neelam Kumari joined us in 2015. She guides our students as they move on to reading, writing and 'rithmatic. She has had previous experience with working with special needs children.
1st grade teacher Neeta Dey takes our students on the next step of their education journey. She has 16 years teaching experience with us and holds a Bachelor's Degree in Sociology, Home Science, and Political Science.
Kindergarten-1st grade English teacher Maya Mishra had twelve years of previous teaching experience before joining us in 2011. She teaches all the English classes in kindergarten through 1st grade. She uses fun methods to give our students the foundation they need for English fluency.
2nd Class teacher Nitu Jha manages to control and educate eager students with talent, enthusiasm and considerable patience. She lays a strong foundation for our students as they move into higher classes. She has 17 years teaching experience.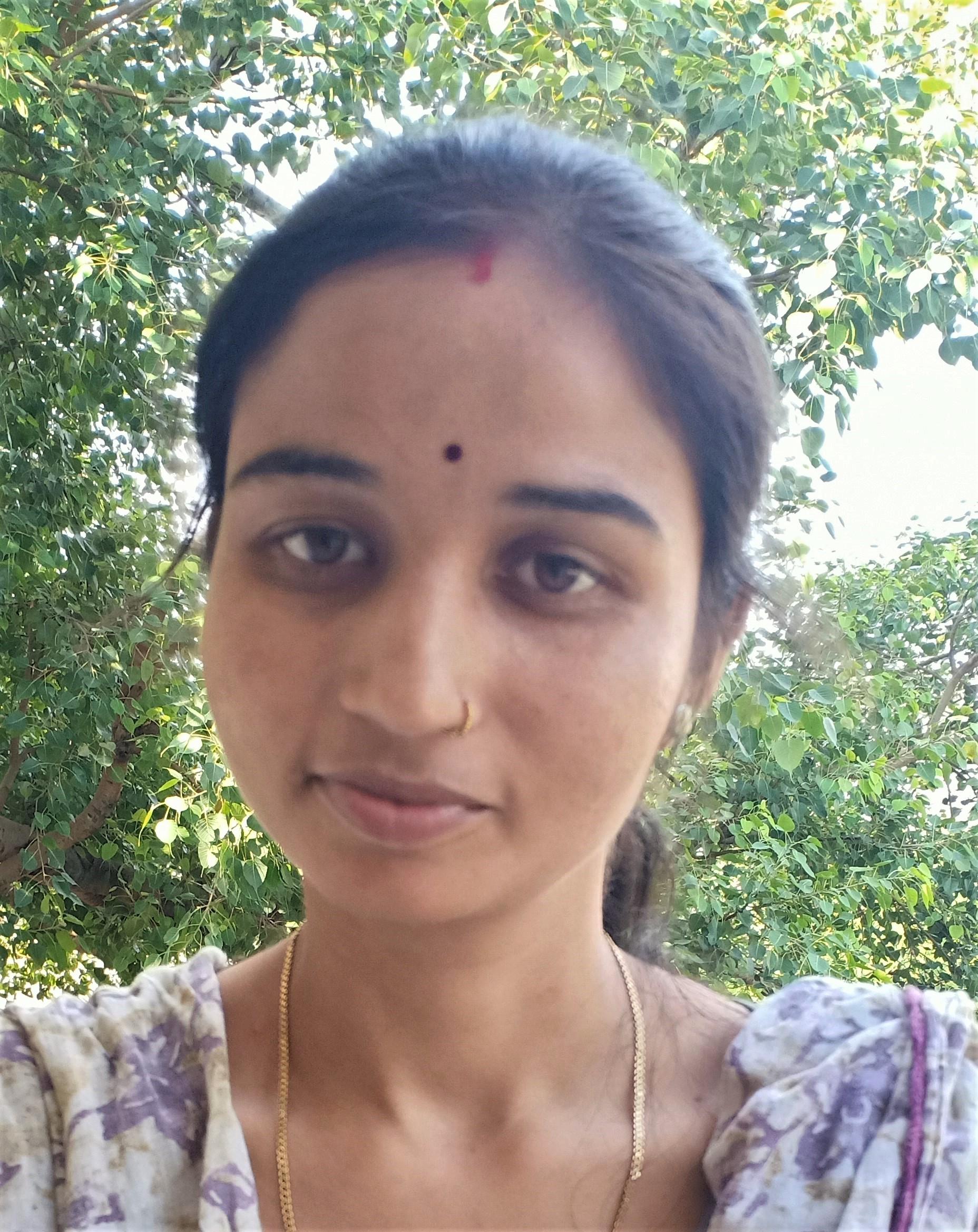 2nd Class Teacher Namrata Singh recently joined Asha Deep. She teaches math and gives homework help to our 2nd grade students in the afternoons. She holds a B.A. in sociology and has 3 years teaching experience.
3rd grade teacher Kusum Verma has a Bachelor's of Education and a Master's Degree. She joined us 10 years ago. She has a real heart for the children which can be seen every time she teaches.
4th grade teacher Kaushalya Kumari has a Bachelor's of Education and 14 years of teaching experience. She is great at creating special games and tools for teaching in the classroom. She also coordinates many of our extra-curricular activities including song and dance performances.
5th grade teacher Kaushal Kumar was a former Asha Deep student. He brings great understanding and creativity to the classroom. His students are often heard laughing.
3rd, 4th, and 5th grade English teacher Seema Mourya holds a bachelor's degree in education and a master's degree in English. She has been with Asha Deep for three years and is doing well adapting her teaching style away from rote learning toward a more conversational style of real language learning.
Junior Math teacher Priya Singh has recently joined our school. She has the tough job of explaining integers and algebra to our older students.
Junior Social Studies teacher Pratibha Singh holds a PhD Degree and has published articles and a book about the city of Varanasi. She maintains good control of her classes and finds much joy in educating our children.
Junior Hindi and Sanskrit teacher Purnima Choubey has been with us since 2008. She holds both a Bachelor's of Education and a Master's Degree. She polishes our students' Hindi (typically a second language for them) and has managed to bring enjoyment into our student's Sanskrit learning!
Junior Computer teacher Monika Gupta has been with our school since 2015. She holds a Bachelor's Degree in Computer Science. She advances the students' computer skills in Word, Excel, PowerPoint, and HTML coding.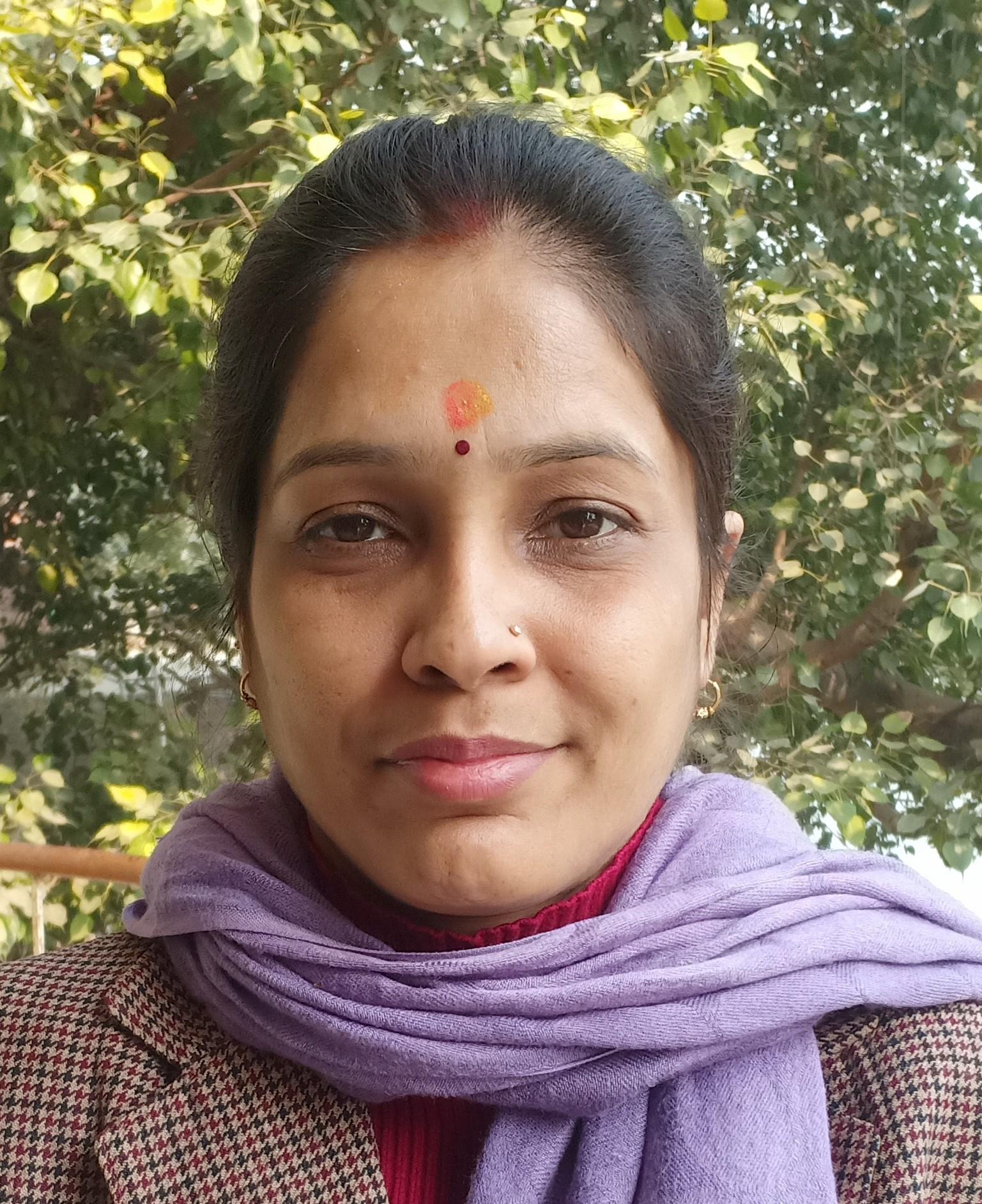 Librarian Ekta Kapoor , our newest staff member, has a master's degree in library science and six years experience as a school librarian. Her main task here is to teach the kids that reading is fun!
Our Staff
Our cleaning and cooking staff is instrumental in keeping our school looking its best and providing a great lunch every day!
Madhu
Paravati Devi
Anita Devi
Sharda Devi
Asha Devi
Panditji